Basketball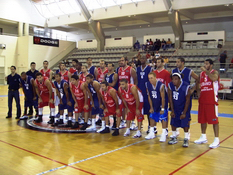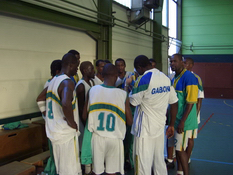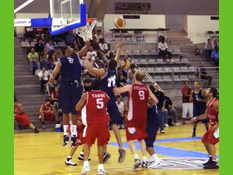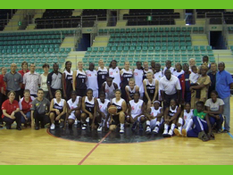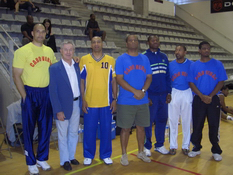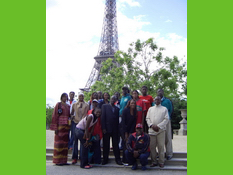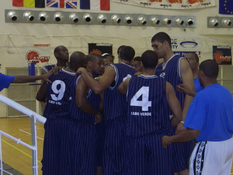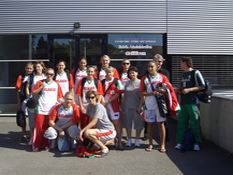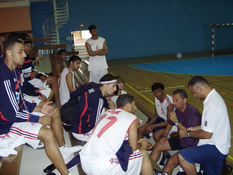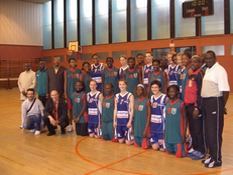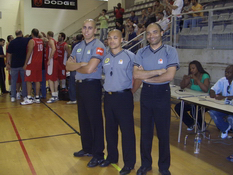 SPORT INTERNATIONAL ORGANISATION
The professional organisation of your basketball tour to France.
Accommodation in hotels or sport centres
Meals adapted to the specific needs of basketball players
Wood-floor halls for 2 daily training sessions
Organisation of friendly matches, scrimmages or tournaments
Transports by bus and airport transferts included
Availability of gym, fitness and rehab units
Intervention of tecnicians and coaches
And any other specifically requested services
Top 5 destinations: BOURGES - PARIS - LILLE - LIMOGES - VILLEURBANNE
Pierre DAO

Former Coach of the French National Basketball Team
Former National Technical Director of the FFBB
FIBA Africa: Director of Africa Basket +
"There is no performance without professionalism. And the proof is that the technical directors of the FFBB allow us to plan all the training courses of foreign national teams in France which include matches with the French selections. In this way, the thorough preparation accounts for the competence and the successful outcome of these sessions. Just trust the professionals."
Basketball camp organised in France by "Sport International Organisation"
Men's National Basketball Team from the CENTRAL AFRICAN REPUBLIC

The Central African Republic Basketball team was invited to France by the French Ministry for Sports and the French Basketball Federation to prepare for Afrobasket 2009. They both assigned SIO to organize their training camp, with two daily trainings and five friendly matches. In all, three weeks of intense work leading up to a brilliant 5th position at the competition.

Men's National Basketball Team from MALI

The first priority in taking on a competition serenly, is the preparation. SIO allowed us to have exactly this type of preparation by varying the venues where the training sessions took place, by exploring the possibilities of setting-up friendly matches and by supporting the team with a perfect logistical organization. We thank you very much for your support during the training phase and during the competition.

National Women's Basketball Team, MALI

First we landed in Paris, then on to Bordeaux and later to Nevers to prepare our team for the Olympic Games. A three-month training in France and in Spain coordinated by SIO so as to give us the best possible chances of success. The last phase of our tour took us to Mulhouse and then back to Paris. But let's not dream : our opponents in Beijing are the United States, China, Spain, the Czeck Republic and New Zealand. The most important is, without doubt, to participate.

National Women's Team, HOLLAND

Traveling abroad and playing international matches is always interesting. Particularly when playing against the Malian team which was, for us, an original exchange of basketball cultures.

National Men's Team, CAPE VERDE

Ending up at the last CAN in Angola with the bronze medal, we turned out to be the 'ugly duckling' that no one had expected. You can imagine the effervescence in our islands, the joy of our people, the smile of our President! An EXPLOIT. Now we're becoming greedy and we are aiming to qualify for the Beijing Olympics. The ugly duckling has grown!

National Men's Team, LEBANON

Just before arriving in Greece where the last positions are attributed for the Olympic Games and after a few friendlies in Canada, we stopped over in Paris to play the first All Stars tournament.

National Women's Basketball Team, CANADA

A week spent in sunny Mulhouse before joining the French tournament in Strasbourg. The conditions proved to suit our expectations perfectly: The sports centre at Mulhouse is great, the meals are excellent and, the cherry on the cake was that we played all our matches in the brand new Palais des Sports. A fantastic place to work out and play.

National Women's Team, BELARUS

A perfect programme set up by SIO for our team that qualified at the last minute for the Olympics in Beijing. This is sure to bring us luck.

Women's Senior Team from DJOLIBA

Our experience proved to be the reward for our Champions of Africa title. 15 days in France alternating between the north of the country and a few days in Paris. Pure pleasure! Then, the follow-up was not that easy as our Champions of Africa title made us eligible to participate in the Champion's Tournaments of each continent with Budapest for Europe, Beijing for Asia, Rio for America and us for Africa! All top-quality!

National Basketball Team from UNITED ARAB EMIRATES

Receiving us in France in July when the championship is officially 'on holiday' was the challenge that SIO met. A friendly match against a Paris selection, two matches against the Centrafrique team and against Mali. This is great art!

The National Women's Team from MALI

When we decided to come to France to prepare ourselves, the aim was clear: we wanted to win the CAN in Dakar and Senegal on their home ground. We also wanted to qualify for the Beijing Olympics. SIO organised our training course in France and Germany with, amongst others, a tournament in Strasbourg and 2 friendly matches with the German national team! The whole thing! This title even made us eligible to meet the President of the Republic of Mali in person!

Women's national team from SWITZERLAND
Men's national team from NORTH KOREA
Men's national team from BELGIUM
Men's basketball team from GABON